※6/1 East Keyaki 12th Floor OPEN(Closed until 5/31)
Weekdays 8:00~17:00 Sat/Sun/Holidays Closed
【Yamazaki Y Shop】
In addition to groceries, we offer a wide range of general merchandise. We also offer original campaigns and special sales, and accept reservations for original gifts. Seasonal products are also available.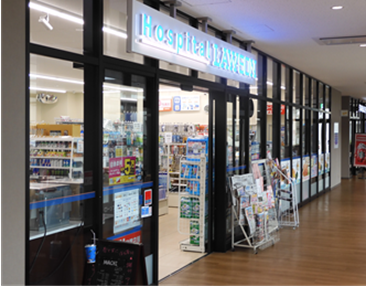 1st Floor, Kirinoha Mall
Weekdays, Sat/Sun, all Holidays 7:00~21:00 (every day)
We sell groceries, books, newspapers, clothing, daily sundries, various medical supplies, nursing supplies, cosmetics, hospitalization and surgical supplies, etc. We also handle courier services, storage agency, sales of prepaid cards and postal tickets, ATM, copy and fax services, etc.
For the benefit of hospitalized patients, a cart is available for mobile sales to some wards from 9:00 a.m. to 1:00 p.m. on weekdays. (Does not operate on Saturdays, Sundays, national holidays, and year-end and New Year holidays).
Cafeterias
Hospital Cafeteria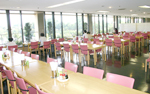 3rd Floor, A Building
Weekdays 10:00~16:00
A wide variety of Japanese, Western, and Chinese dishes await you at our restaurant in addition to our soft-serve ice cream and drink bar! We also have a relaxation space set up with a sofa so that people with children can bring their own lunches and snacks.
Starbucks Coffee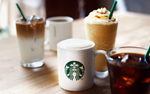 1st Floor, Kirinoha Mall Weekdays 7:30-19:30 Sat/Sun & Holidays 10:00-18:00
Telephone 029-860-2780
A specialty coffee store born in Seattle, USA. We offer a wide variety of espresso drinks, pastries and sandwiches based on espresso brewed from high quality Arabica coffee beans. We also offer a variety of original products such as coffee beans, coffee brewing equipment, and mugs for you to enjoy at home!
Tully's Coffee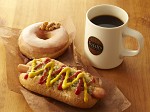 1st Floor, Keyaki Building
Weekdays 7:30~19:30 
As a specialty coffee shop, we carefully handcraft and serve a cup of coffee that will satisfy everyone. We provide a relaxing space and hospitality, and value communication with our customers. We also offer Tully's Morning breakfasts, pasta, sandwiches, danishes, and sweets.
Vending Machines
Drinks・Snack Food Vending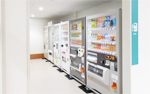 Available throughout the hospital facility.
Newspapers・Arranged Flower Vending Machines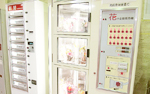 Relocated to the 12th floor of the Keyaki building.
Coin Lockers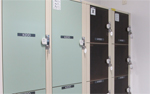 Next to the satellite store on the 1st floor of the Keyaki building. 4 large, 8 small lockers available. Carry-on-sized suitcases can fit in these lockers.
Medical Exam Ticket Vending Machines
Located in the entrance hall of the Keyaki Building. Available for lost medical tickets and nighttime outpatient services.
Mask Vending Machine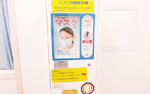 Installed at the entrance hall of the Keyaki Building and the emergency room entrance for your convenience.
IC Ticket and Charging Machine
Installed in day rooms in the cafeteria on the 7th to 11th floors of the Keyaki Ward, the front room of the Maternity Ward on the 5th floor, the common room of the East Ward on the 6th floor, and on the 8th, 10th, and 11th floors of Ward B.
IC Charge Payment Machine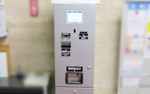 Installed in the entrance hall on the first floor of the Keyaki Building.
Other Services
Bedding & Cleaning Window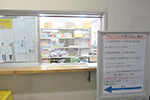 12th floor, Keyaki Building
Weekdays 8:30~17:00
Rental of additional bedding is available. (Please obtain permission from the head nurse of the ward before applying).

Salon Services: Hair Salon "Komorebi"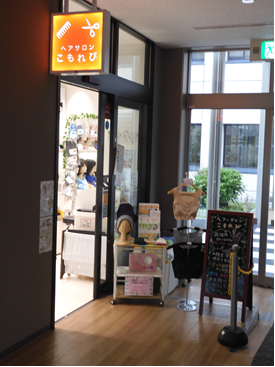 1st Floor, Kirinoha Mall
Weekdays & Saturdays 9:00~18:00 (Closed on Sundays and all national holidays)
Cuts, colors, perms, on-site cuts at hospital wards, medical wigs.
You can try on and consult with us about medical wigs.
For maintenance, we offer consultations on cutting and size adjustment
regardless of the wig manufacturer. Wigs are also available for non-patients
and wheelchair users.
Pay Phones
Please note: Phones have been relocated to the entrance hall of the Keyaki Building, the corridor in front of the mortuary on the first basement floor of Building C, in front of the EV (between 210 and 220) on the second floor of the new Building A, and in the cafeteria and cafe on the third floor of Building A.
Postal Services/Post Boxes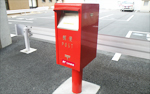 In front of the Keyaki Building main entrance. Pickup twice each day, holidays exempted according to normal postal schedules.
Joyo Bank ATM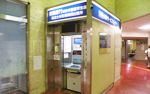 Weekdays, Sat/Sun, Holidays 8:00~20:00
Relocated to the EV Hall, 1st Floor Keyaki Building.
Coin Laundry
There is a washer and dryer in the laundry room of Building B. No detergent is needed as it is an automatic detergent-loading type.
Please note that the coin-operated laundry rooms on the 7th floor of Ward B and the 5th and 6th floors of the Keyaki Building cannot be entered from other floors (ward floors).